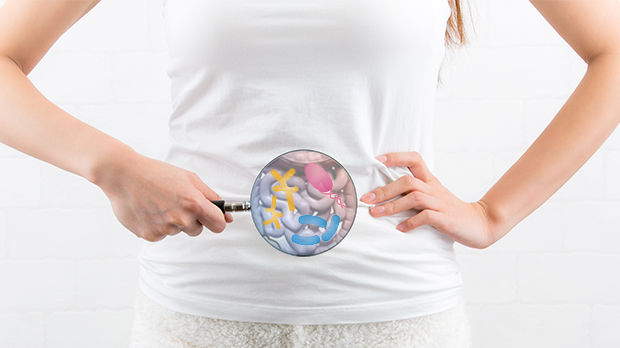 Let's talk about your gut flora and cancer! You may not realize just how important your bowel condition (known as the microbiome) is to cancer prevention.
Spoiler Alert: Gut Health is Critical
A friend of mine recently pointed out an article in Bloomberg's Business News that shows mainstream science is finally catching on to what I've been saying for a decade about gut health! The results of their data shocked the researchers with Roche AstraZeneca, but I wanted to do a face-palm!
Your good gut flora will help you prevent and fight cancer. That's a fact.
Cultivating beneficial gut bacteria is your first line of defense against cancer and many other serious diseases. It does this by boosting your immune system at the places you're almost always hit first with − toxins, heavy metals, parasites, fungi, and harmful bacteria.
Nurturing the system that protects you from so many layers of possible invasion of foreign contaminants should be common sense. But you'd be shocked how many in the medical community don't recognize the importance of the gastrointestinal system in total health.
The man who heads up Roche's cancer immunotherapy research, Daniel Chen, said, "Five years ago, if you had asked me about bacteria in your gut playing an important role in your systemic immune response, I probably would have laughed it off."
And so many have, again and again, while doctors like me wanted to shake them and yell, "How can you not understand the science of this? How can you not see the connection between gut health and cancer (and heart disease, neurodegenerative disease, chronic pain…)?"
The Role of Your Immune System Against Cancer